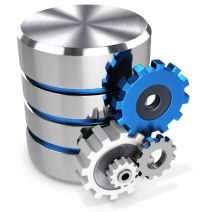 If you're the owner of a small or medium-sized business, mark your calendars for July 14th. This is when Microsoft will stop supporting the 12-year-old server operating system, Windows Server 2003. Any business that is still running this ancient OS needs to upgrade to a more recent one before the end-of-support date arrives.
Take a moment and think back to when Windows XP expired just last year. Remember how some business waited until the absolute last minute to upgrade? Some business owners made the executive decision to pay gratuitous amounts of revenue for extended support. Other users, like the average consumer, ignored the warning, and some still continue to use an unsupported operating system, running the risk of being hacked. Regardless, waiting until the last minute to upgrade your operating system isn't the best way to approach an expiring software.
Unlike the Windows XP end-of-support, businesses who run Windows Server 2003 generally have a plan to upgrade. In fact, according to a survey from Avandade, 80 percent of business owners have a go-to plan for upgrading away from Windows Server 2003. This shows that businesses and consumers tend to respond to end-of-support dates much differently.
However, if you haven't so much as thought about upgrading your server's operating system, you should strongly consider doing so. You have until July 14th to find a replacement for Windows Server 2003. Microsoft will provide support up until the end-of-support date, but after that, you're on your own. If you don't upgrade before then, your operating systems will be without vital patches and upgrades that are necessary to achieve maximum security. Hackers are probably already watching and waiting to see if any unwary business owners are going to forsake updating their operating systems.
For large corporations with well-funded in-house IT departments, upgrading right away generally isn't a cause for concern. However, a medium-sized business might have trouble finding the time to dedicate to upgrading and replacing hardware. Ian Stephan, HP's vice president and general manager for servers in EMEA, described this risk to V3.co.uk:
For most small companies, it's a relatively simple transition. They are probably buying one or two servers every three or four years and the next server they buy will have an up-to-date operating system version. The customer that worries me is the one that has 30 or more servers, probably of mixed ages, and they may have heard something about the end of life deadline, but they may not be doing anything about it.
Companies that are rapidly growing will probably see the most trouble when it comes time to upgrade their server. A medium-sized company probably won't have an IT staff that's flexible enough to drop everything and take care of general maintenance. With their technology professionals stretched too thin, important tasks can't be tackled with the certainty that they'll be completed properly. Stephan explains that these companies also probably run multiple servers with varying applications and operating systems, making upgrading more complicated.
Additionally, the SMB doesn't have the freedom to upgrade hardware every few years. Introducing new machinery into your IT infrastructure takes time, and a lot of SMBs simply don't have it in their budget to handle a task like this regularly. Thanks to Grove Networks's managed IT services, handling these issues becomes much easier. We can integrate regular maintenance into your IT routine, and we can apply the latest patches and security updates to your systems whenever they are released. This makes it much easier to achieve maximum security and efficiency without the hefty price tag.
Of course, it's not always as simple as it seems. Even a simple server OS upgrade could have additional requirements. You might have to upgrade the hardware, too, in order to keep up with the latest OS, which is likely the case with a decade-old OS like Windows Server 2003. Stephan explains: "It probably means a box change for a lot of customers, not simply a reinstall, because the hardware is now so old it is no longer sufficient." If this is the case with your server, it's best to let the professionals at Grove Networks handle the upgrade for you. Your IT staff is likely caught up in the routine of things, and probably doesn't have time to perform the necessary procedures. We can accomplish all of this for you, which frees your IT staff up to work on other pressing matters.
Whether or not you've thought about upgrading away from Windows Server 2003, we can help your team prepare for the end-of-support date in a timely, efficient manner. Just give us a call at (305) 448-6126 to learn more.