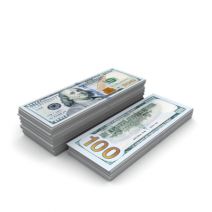 When searching for tech support for your organization, you might often wonder if what you're paying for your current service provider is really worth the maintenance that you receive. At times, it might feel like you're being charged an arm and a leg for a simple network audit, and you can forget about purchasing new hardware components in the event of a technology failure or disaster. Rather than pay for services that are extorting money from you, your budget might find that the price of managed IT services is just right.
Consider for a moment how expensive hardware, or even software, can be right out of the box. Workstations, servers, and other network equipment can easily rack up your business's capital expenses, effectively breaking the budget and crippling your company's ability to handle technology. Perhaps the costs of replacing this hardware far exceed your expectations, which forces you to free up funds from other vital portions of your budget in order to meet the costs.
Now, imagine how much your business could benefit from having all of these expenses covered under a maintenance agreement with a managed service provider. This is known as Hardware as a Service (HaaS). It takes the capital expenditures of purchasing new hardware, and transforms them into monthly payments that are easily more affordable than outright costs. HaaS is capable of changing the way you handle your technology by almost eliminating up-front costs.
Software as a Service, or SaaS, is another similar platform that helps businesses manage their mission-critical software solutions. Instead of purchasing software, like cloud computing applications, many businesses are instead opting to turn them into operational expenses. This provides them with a scalable solution that's much less risky of a commitment than going all-in on expensive technology.
Notice a pattern? Both Hardware as a Service and Software as a Service are designed to help your organization save money by avoiding the immense expenses associated with integrating new solutions. Being innovative and replacing old technology shouldn't have to break your budget, and managed service providers like Grove Networks understand this trouble.
IT maintenance is one of the largest pain points that small and medium-sized businesses encounter these days, especially when it comes to ensuring that all hardware and software is kept up-to-date and competitive with the industry's best practices. We make it simple by providing the technology you need to facilitate maximum productivity without the immediate deficit caused by the outright purchase of brand new technology.
If your business is ready to commit to transparent scalable costs that technology as a service can provide, give Grove Networks a call at (305) 448-6126.