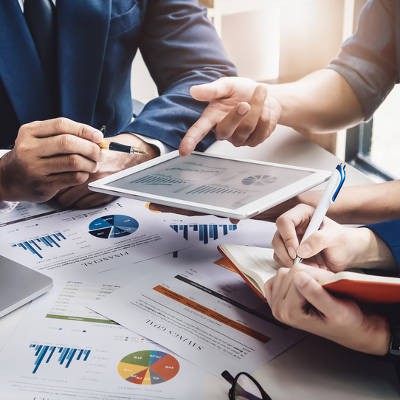 Collaboration is critical to the success of your organization, and in a lot of ways, productivity can't happen without it. Some modern collaboration tools have improved operations so much that they have completely changed the workplace dynamic, making meetings easier to manage, clients easier to communicate with, and managing in-house processes in a more efficient way. It's no surprise that the right collaboration tools can help your organization overcome just about anything.
Businesses of all sizes and industries can improve the way they function with the right collaboration tools, including the following.
Cloud-Based Collaboration
As a more broad solution to your organization's collaboration troubles, cloud-based services provide a medium for employees to work together on projects in a secure online environment. Cloud collaboration can take place in documents, spreadsheets, projects, and so on, whether the team members are in the office or out and about, on any approved device.
Instant Messaging and Communication
Instant messaging gives employees the ability to send and receive messages on the fly in a way that email can't. After all, not everyone checks their email every other minute, so an instant messaging program gives your business a more immediate way of getting an answer to a question. In essence, it takes the guesswork out of when someone will respond to a voicemail or email.
Task Management
Productivity hubs and intranet solutions give your business a way to access all needed resources in a single location. One example of this is Slack, which can provide access to communication and collaboration tools for individual employees, teams, and departments. All of this combines to create a great solution for getting projects done.
Video Conferencing and Meeting Software
If you want to have a meeting in your office, it's easy enough to do; just find a room that's not being used and pull together a team. Unfortunately, in crowded spaces, or for remote employees, this approach doesn't work well. The right technology can give you the ability to hold meetings whenever and wherever you want. Video conferencing provides a way to hold meetings and collaborate in real time similar to a face-to-face gathering.
Grove Networks can equip your business with all the tools it needs to succeed. To learn more, reach out to us at (305) 448-6126.